One of the most powerful things about WordPress is themes. You can install a theme and your whole website can change and display your content completely different to how it was before. One problem with themes is knowing where to get some great themes, sure you can pay for them but free themes are even better. So I have rounded up my 8 favourite free wordpress themes.
1. Twenty Fourteen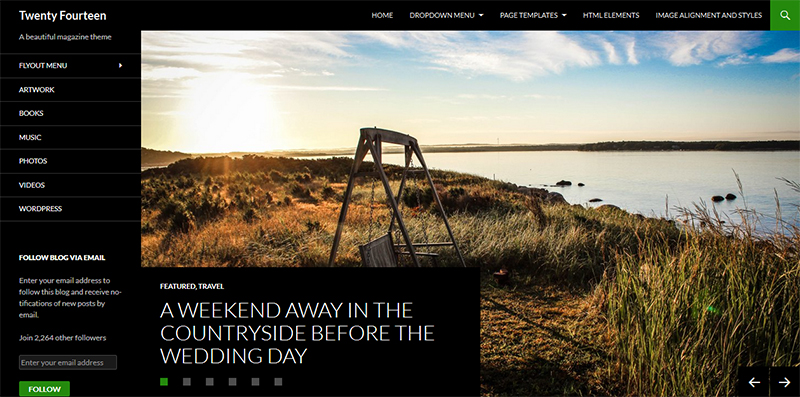 The Twenty Fourteen theme is a great theme, especially for people just getting used to WordPress. It comes with WordPress and provides you with a lot of functionality that some other free themes do not. It's also a great theme for developers as it shows you how to do certain things and get the most out of WordPress when developing your own themes. Check the twenty fourteen theme here.
2. Responsive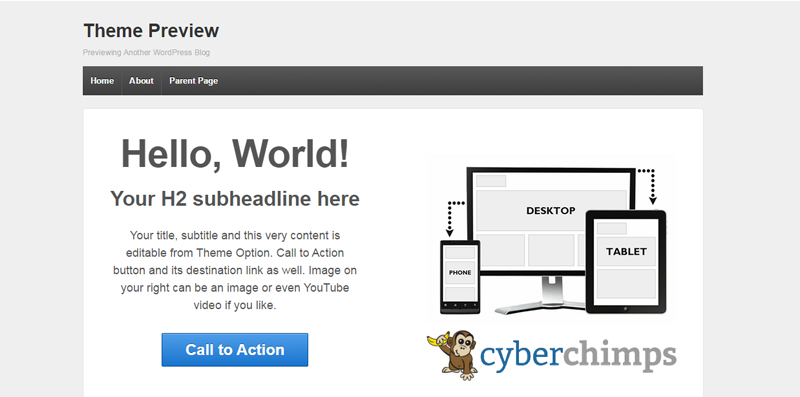 This theme does a good job at a responsive layout and has a lot of built in features, including right to left text support, retina ready and is W3C validated. What more could you ask for? If you want to take a look at some of the other features that Responsive includes then click here.
3. Alexandria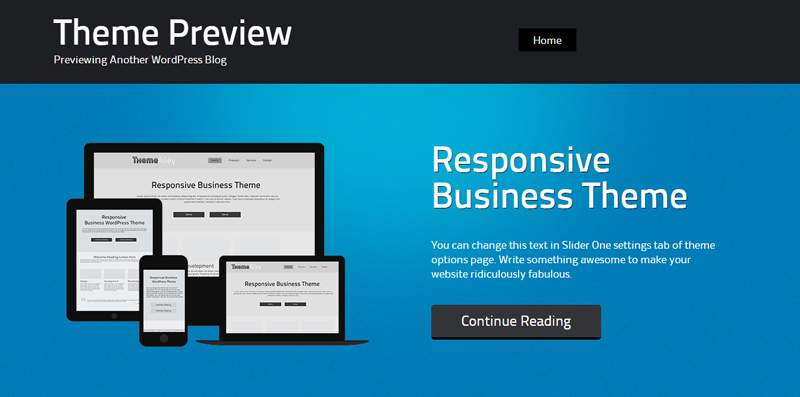 Alexandria is a great theme if you are looking to launch a product, specifically software based products. It has a clean look to it, is responsive and the markup is html5. On the front page there is 3 product blocks which you can use either for different tiers of a product or for different services/products. For more details on this theme click here.
4. Pronto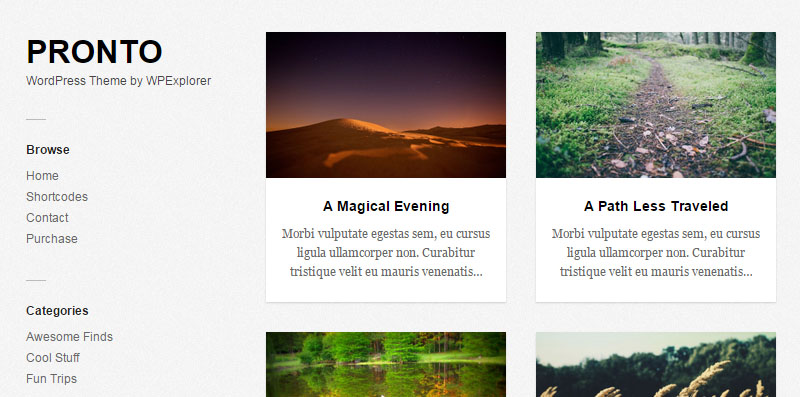 I am slightly biased towards this theme, I love masonry and the way it weaves blocks together to create a brick wall like structure. This theme as you may have already guessed includes a masonry gallery. The great thing about this is that you can literally drop pictures in and let it deal with the sizes for you. This theme also supports featured images which is nice for a graphical portfolio or if you take a lot of photos. Click here to take a look at this theme.
5. Thoughts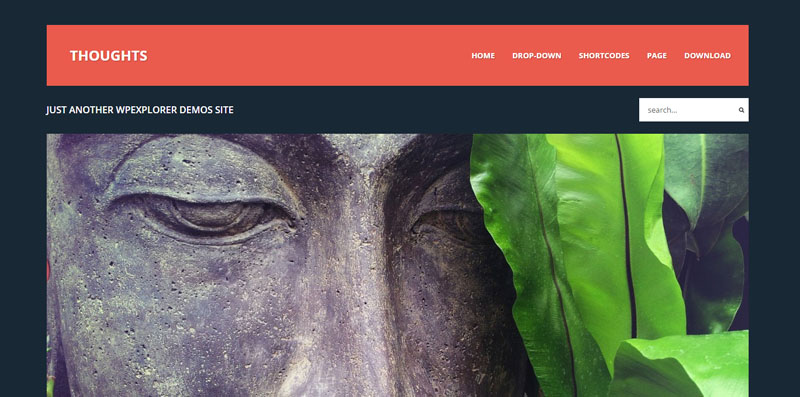 The thing I like about Thoughts for a free theme is that it does contain a lot more depth in the design compared to some of the other free themes. It has richer colours, is responsive and includes google fonts. Check this theme out here.
6. Spun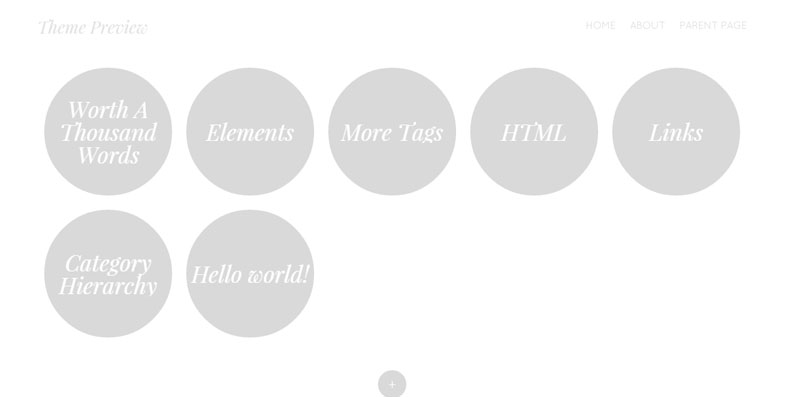 The reason I have included Spun in this list is purely because of the fact that it is so unique looking. It looks awesome and is really clean. Take a look at this theme here.
7. Sixteen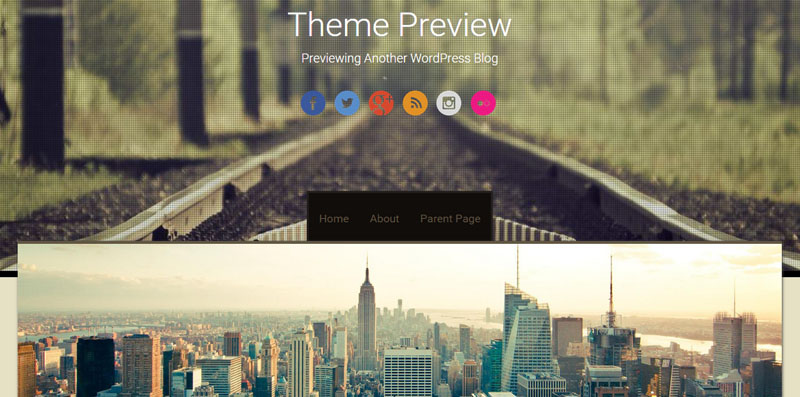 If you're a lover of photos and creative graphics then this theme is for you. It has a parallax effect along with a responsive slider. The theme revolves around great photos and displays them inside these little polaroid type blocks. If you like the sound of this theme then click here to view the details.
8. Customizr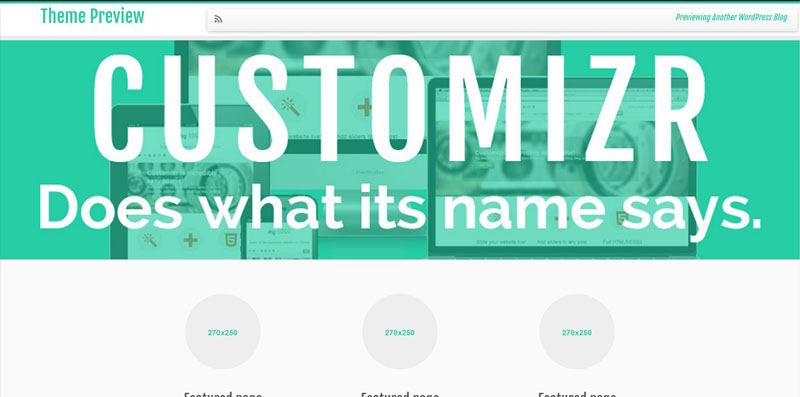 Last but not least is Customizr. It has a great range of features and is a great theme for anything just starting out with WordPress. Developers could learn a few tips and tricks from this theme too as it contains some great ways to manage certain aspects of a website, including social profiles. Here is the link for the Customizr theme.
If you have used these themes and like them then please leave a comment below letting us know which is your favourite. Also keep a close eye on EpicWebs as you never know we might just be releasing our own free theme soon! It will most likely be feature rich with very little design to it.
Keep on coding!